Event styling has certainly progressed over time. From outrages exclusivity and humbly demure beginnings to the lavish and immaculate soirees of our modern day 21st century. Such celebrations and events are no longer privy simply to the affluent few but now widely notable and acclaimed by the masses. From Instagram worthy backdrops to opulent colour coordinated table settings, sizeable barnyard gatherings to intimate bohemian carouses at the beach,
contact Archive Rentals
for their speciality service and knowledge. Because when it comes to event styling Archive Rentals are the destination for any cosmopolitan gathering. With an award winning team and an extensive and stylish selection of picture perfect pieces like
wedding tables for rent
to speciality items like backdrops and lounges and complete styling services serving all of California and Riviera Maya, Mexico.
While they offer styling and rental pieces, their website also holds a wondrous curation of
modern wedding rental ideas
. An immaculate selection of inspiration and pin-worthy photography and imagery set to ignite creativity and thought within. Perfect for perusal to garner ideas for upcoming festivities, like parties or your wedding day. And with a vast selection of inspiration from vibrant spring tablescapes in pastel hues to Moroccan or old world themes, you need not look any further for your celebratory needs.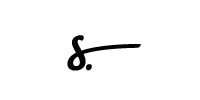 [ This has been a sponsored post for Archive Rentals. Opinions and words expressed have been written by myself and are my own ]
Follow