"if you don't remember your past, you won't know your future




// george calombaris
Australia has and always will be a multicultural society, having the majority of its population migrating from various parts of the globe and calling this country home. And in todays world were fear of "change" and unease dominate it is vital that we remember our ancestral roots. Because we were all "illegal" aliens at some point or another and such nomadic tendencies and concerns for welfare run thick through our very own DNA. We are all in fact a weave of numerous cultures, something which can be traced back through centuries upon centuries. I for one firmly believe that we should embrace others and welcome them with open arms; especially those in desperate need. There's truly so much to gain in doing so because such movements and acceptance ultimately bless us with an array of fortunes. From friendships to the arts, skills and community; b
ut none is more prominent than the diversity of food.
Like Jimmy Grants, a casual Greek eatery by
celebrity chef George Calombaris.
While Greek fanfare is hardly uncommon these days,
d
rawing inspiration from his Greek heritage George has reinvigorated a beloved classic, the humble souvlaki. More than just that iconic wrap with meat and lettuce, Jimmy Grants has elevated this culinary icon by fusing traditional concepts with favoured modern elements like aoili and some wonderfully unexpected amalgamations like the beef short ribs found in the Americano wrap.
Though this type of reinvention is not solely limited to the cuisine but can be found through the decor and interior styling and architecture. One that is nostalgic of ones childhood. Of summers spent curiously inspecting galvanised garden sheds; of rummaging through your fathers tool collection. Utilitarian settings and dependable surroundings. A space where garden herbs and produce wafted in through rafters and perfumed that chaotic mess of metals; a space that was strangely ataractic.
Much like those effortless memories the overall dining experience is one that is uncomplicated and pleasant; more relaxed than the standard restaurant fare. A simplistic menu catering for all needs and service that seemingly feels on par with upscale fast-food chains like Grill'd or Nandos. Flavour wise food does not disappoint, especially the fries coated in herbs and dappled with feta cheese, robust in seasoning and bordering saltiness curtesy of that celebrated Greek cheese.
The only downside was we found was the portion sizes were on the paltry side so we did unfortunately depart slightly unsatisfied. Regardless
the experience and ambiance itself is worthwhile nonetheless and one that will leave you pinning for European soujorns and inspiriting family reunions.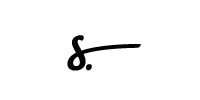 JIMMY GRANTS
Eastland Shopping Centre
RINGWOOD, VIC
AUSTRALIA
03 8419 8818
facebook
//
twitter
//
instagram
//
pinterest
//
bloglovin
Follow