While my seemingly perpetual fondness for black denim pieces will always reign supreme, I do feel a slight compulsion and a need to introduce and showcase other hues for down below on this blog. Despite being a
Melbourne
girl through and through, in daily life I'm not persistently residing in my old faithful
ASOS black denims
either; irregardless of the slightly enforced obsidian dress code required for my work as a merchandiser. Believe it or not I truly do possess a sartorial repertoire of more than classic black bottoms like one or two
blue green dresses
. Residing in my closet, a vast collection of blues lay within reach, all interweaving with tones of grey, severed by a singular partition of white.
And while I felt impelled to prove such frivolities, there was also a slight yearning to coerce myself out of that convenient comfort zone. To simply expose myself and flaunt such notes, to part ways with the commonplace. And what better way than to do so with tones of navy, paired simply with a matching plaid shirt. A fundamental marriage; a humble classic. And though I felt more inclined to match such a piece with my beloved black denims, I strayed and remained firm on such resolves. The outcome a celebration of the exemplary. Blue denim jeans, the model icon. A plaid shirt, always humble but effortlessly chic. Chelsea boots, London cool and one not to be messed with. And of course
Ray Ban aviators
, transcendent and the original bad boy.
On a side note can I just say how I was truly touched by your wonderfully supportive comments from my last
musings
post. Some even had me in tears (here's looking at you Emily from
Coat and Coffee
) of joy. Some journey's are arduous but rewarding and there's nothing more fulfilling and ultimately jubilant than pursing a life doing what you love most. And I think at the heart of this, I had somewhat forgotten such things and instead dwelled on hardships rather than rewards. I know I may not say it nearly as enough nor am I actively as supportive on your blogs and social media these days as I once was but know this, I am eternally grateful to you all. Moving upwards and onwards, always.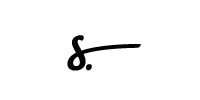 Photos by
Elizabeth Oro
Follow