"
he carries stars in his pockets because he knows she fears the dark. whenever sadness pays her a visit, he paints galaxies on the back of her hands
//alaska gold //
1.
Geometric bra chain
2.
Layered pendant choker necklace
3.
Velvet choker necklace
4.
Round mirrored sunglasses
5.
Star and moon earrings
6.
Gold metal mesh crop top
7.
Star wedge flatforms
8.
Asymmetrical star and moon earrings
Gold in its purest form is vivid and undeniably commanding. Unequivocal in its sumptuous lustre; that distinctly delightful golden hue. It is of course malleable and varies in tones and uses, not merely content with its supremacy in reigns. A substance so precious yet rare, one torturing the souls of those unable to be duplicate it fully for centuries. While gold in its natural state poses many uses and conundrums, sartorially it is a transcendent splendour. One which never ceases to capture the imagination of creators and those who don such pieces. Myself included. From its more present and commonly favoured form of
jewellery
, to dazzling footware and charming
bodycon maxi dresses
. This humble hue is opulence personified; a gift from the Gods. And what better pairing then that of
celestial
matter.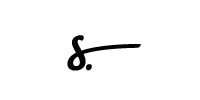 [ This has been a sponsored post for Zaful. All opinions and words expressed have been written by myself and are my own ]
facebook
//
twitter
//
instagram
//
pinterest
//
bloglovin
Follow