Inspired by a recent post in Farfetch's
Style Guide
the sneaker trend is nothing new and dare I say revolutionary (say for the introduction of excessive embellishment). But it is a trend here to stay and I for one am overly content with its presence. Aside from the obvious comfort factors their design and essence remain one that is hard to perpetuate. That air of effortless cool, of model-off-duty vibes and nonchalance. A former Paris native perhaps? Debatable? Hell no. Its natural attitude and grace akin to those polished Parisienne's most style mavens aspire to replicate.
And while I am still rather inclined and drawn towards kicks that resonate as mere objet d'art than traditional sartorial gear (here's looking at you new
Gucci's
that I constantly snag against furniture), there's something undeniably appealing and alluring about sneakers brave enough to bare it all. That sleek demeanor that is only achieved via minimalism. A rarity for some, a fine art for others, always covetable. Almost always monochromatic or with the addition of a few fine lines and never paired with splotches of contrasting hues. Its homogenous nature marks it as the quintessential style chameleon; wear it with denim or pair it with silks. Use it day or night, globe trotting or racing through fashion week; the sky's the limit.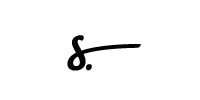 [ This has been a collaborative post for Farfetch. Opinions and words expressed have been written by myself and are my own ]
facebook
//
twitter
//
instagram
//
pinterest
//
bloglovin
Follow