She's spent the day dashing from casting to casting. From broadway readings to model auditions, her feet irritated and exasperated from the painful pounding against the pavement. Her mind on the other hand wages an internal war. A swarm of negative thoughts that persuade her that todays auditions have been yet another flop. She attempts to focus instead on her frantic crisscrossing through muddled streets; forcing her way through a faceless crowd enamoured with their phones. An arduous task; as if pushing against gravity itself. The onslaught of an unwelcome gust of wind gathers at her hair, halting her with its force. She watches woefully as it abducts her new
black fedora
, dancing with glee down Bleeker, skipping past with whimsical effervescence over the tops of heads of unsuspecting humans.
...
Encompassing three of my staple sartorial hues and my current infatuation with
these Alias Mae
patent leather mules. An ensemble that is modern yet seemingly squeals about its current appreciation for the nineties. Those days of power blazers minus the sky-high shoulder pads. What was once typical and a common scene in business districts now once again a street style favourite. Though statement
blazers
are no longer reserved for office drudgery, but now reimagined for casual indulgences.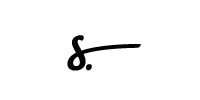 Photos by
Elizabeth Oro
facebook
//
twitter
//
instagram
//
pinterest
//
bloglovin
Follow