Summer has well and truly conquered us here in Australia; more so in some parts than others. The days are sunny and nights are balmy and for this alone there is no denying summers appeal. And while it's no secret that I've never been someone who openly embraces cloudless days, I can't deny that I am quite the aficionado for poolside hangs or frolics by the bay. And if I had to choose between the two, I'd be more inclined towards the oceanfront because there is just something innocently mesmerising about sandy toes and salty hair.
It is an inexplicable attraction, one drawn perhaps from my own astrological air sign and as fate would have it, one in which such activities harmonise with halcyon days.
WEARING
Dress c/o Boohoo
Swimwear c/o Boohoo
Eva sunglasses c/o Boohoo
Witchery pom-pom sandals (similar here and here)
When it comes down to a quintessential day at the beach, for me nothing transcends a relaxing moment with dear friends gathered around various strewn beach towels, a mix-match of prints and hues with (fake) tanned limbs proudly on display. Covetable mermaid hair dancing about, mingling with that distinct scent of brine and a cool breeze that coos over every inch of you; a fresh relief from the relentless Australian sun.
And when it comes to outfit selections for such beach shenanigans, Boohoo kindly gifted me my ideal ensemble to showcase and share with you. For me I've always elected for comfort and practicality; something which doesn't equate to blandness either. Moments spent by the water always have me drawn to pieces that are feasible yet completely unexpected, bold and lively. Something on the relaxed side and is easily removable for impulsive situations when the water beckons. Like this split sleeve dress, a bohemian dream with flirty sleeves that catch in the breeze and a shorter hemline for carousing by the waters edge. Swimwear is obviously key, regardless if you decide to flaunt it or obscure certain areas. And when it comes to accessories less is always more in this situation, however a pair of fierce sunglasses are fundamental to not only keeping you on fleek but to protect your eyes from those glaring and unforgiving rays.
They also come in handy for sneaky, inconspicuous gazes towards neighbouring handsome fellows.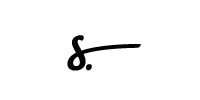 Photos by Elizabeth Oro
facebook // twitter // instagram // pinterest // bloglovin