Not an exact portrayal, and perhaps not one worthy of such a title, but the setting for this shoot paired with a recent purchase of round Ray-Ban sunglasses certainly gave air to such embodiments. For me those magnificently mercurial copper pipes alongside my illustrious shades resonates with such beautifully eclectic genres.
Aphotic coalescing with dour and a welcome surging sense of effervescence.
WEARING
Missguided dress (more size options here)
Mansur Gavriel bucket bag (black version here)
SPURR sandals
Ray-Ban sunglasses
ASOS bar necklace (similar here)
Sportsgirl rose gold bangle (similar here)
Perhaps we could dub this as a minimal approach to Steampunk?
Maybe not.
Seemingly the main component of such tones should be allocated to the actual ensemble and not location. Plus the addition of a kimono type dress does it no favours in terms of genre. In terms of fashion this design is much beloved by females word wide. Like a little black dress this is as coequally important and equally as transcendent.
Surprisingly this is the first appearance of my Mansur Gavriel on the blog despite being together for nearly one year now. Though he has made the occasional appearance on Instagram and Snapchat. It's been a love-hate relationship between us. While his undeniable minimalistic charisma and execution leave me perpetually weak at the knees, my knack for mishaps and neglectfulness at times leaves him in a sorry state. Especially when it comes to that damn bow, which is annoyingly high maintenance. It could be just me since I'm predisposed to such sartorial nuisances but trying to keep it in line proves impossible on most days.
I'm curious, any other keepers of such pieces encounter the same difficulty as I?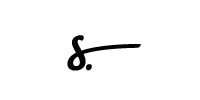 Photos by Elizabeth Oro
facebook // twitter // instagram // pinterest // bloglovin