"the spring rains woke the dormant tillers, and bright green shoots sprang from the moist earth and rose like sleepers stretching after a long nap. as spring gave way to summer, the bright green stalks darkened, became tan, turned golden brown. the days grew long and hot. thick towers of swirling black clouds brought rain, and the brown stems glistened in the perpetual twilight that dwelled beneath the canopy. the wheat rose and the ripening heads bent in the prairie wind, a rippling curtain, an endless, undulating sea that stretched to the horizon.
// the infinite sea by rick yancey
Few things remained consistent over this Australian summer, even if (thankfully) it was anything but. Exposed shoulders and bold, heavy hardware adorning ones feet were some of them. These babies by SPURR have made quite the impression; making their mark on several posts now (see here and here) as well as numerous outings. Withstanding scorching heat and deliquescing tans while basking in flattery from copious passersby. I don't think I've become quite so enamoured with a pair of summer sandals.
WEARING
ASOS top
Target shorts (similar here and here)
Missguided sunglasses (similar here and here)
SPURR sandals
Cotton On Fedora (similar here and here)
ASOS rings (similar)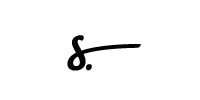 Photos by Elizabeth Oro
facebook // twitter // instagram // pinterest // bloglovin