// now playing: way down we go – kaleo
To pursue and constantly chase after dreams takes courage and much strength. It's an arduous process but one with much gratification. But at what point does the journey simply encompass and become too much to bear? To the point where tangible contemplation in abandoning such ambitions begins to feel more realistic and practical.
Is painfully admitting defeat the best possible solution?
Simply dust yourself off and scour within for another unfamiliar (or familiar) purpose?
I've spent the last two weeks simultaneously wrestling with the common cold and some hard truths my mind felt compelled to illuminate. The past few years have been less than fruitful, from failed business ventures to the decline of other pursuits, and thus a lack of drive and ambition. I began contemplating many of the sacrifices and decisions made which inevitably lead me down the dreaded metaphoric rabbit hole into negative territory. However one question cast much doubt and perplexity. And that was if my chosen path was the correct route after all.
From the outside looking in the answer would almost certainly signal a big, fat no. But from the inside a microscopic and insignificant voice was vehemently persuading me that yes it indeed was. And while I acknowledged its wails, a stronger part of me yearned to overlook such fight and simply surrender. For the path ahead of me appeared like a contradistinction and far too obscure. As if the illustration before me seemingly did not match what lay before my eyes, despite all pathways in perfect sync. That was until this quote caught my attention and I finally took heed. A much needed signal from above; a not-so gentle nudge. Dreams exist because something within us is compelled and drawn to such desires. I do not believe that they're simply conjured without justification, an attraction sans warrant. There is a reason for such aspirations, though such things may remain enigmatic. So it is vital to listen to that inner voice, regardless of how bantam it becomes, because you certainly did not come this far, to only come this far.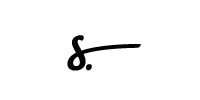 facebook // twitter // instagram // pinterest // bloglovin