my new Stan Smith's and Gucci Ace's. It's a battle of the squeaky clean white's right now. I've been coveting those studded bad boys for some time now and am definitely smitten. Currently I'm in the throes on which I'd like to accompany me overseas. Studded beauties (that no doubt will sound off metal detectors) or minimalist perfection. But more importantly who in their right mind purchases two new pairs of white sneakers within the spate of a few days?
Men Without Women by Haruki Mirakami. Despite a growing pile of novels awaiting my attention, I recently acquired this title and dove right in. Something about the opulent cover art (I'm a sucker for hardcover's and illustration) called for my attention. It's been a joy thus far with the short story format making this book effortless to devour.
my upcoming trip to Portugal. Upcoming as in two days away. Despite countless promises to properly organise myself, I've yet again failed disastrously on all fronts. I spent a good part of my Sunday in a mad rush to pack my suitcase (a task which unbelievably remains to be completed) leaving me carefree for the following days tanning routine. Arrogant and accidental bronzer markings on white clothing; spare me.
to The Neighbourhood. There's something truly comforting and solacing when listening to this band while the rain patters away gingerly at your window.
Orange is the New Black. Truthfully I jumped on the OITNB band-wagon belatedly (as in season 3 late) but have appreciated this show nonetheless. I must admit I was rather obsessed with this season and attempted to lag out each episode for as long as I possibly could. I just did not want it to end. And what a finale. How is a girl supposed to hang on for another year?
the Buffet serum from The Ordinary and their Magnesium Ascorbyl Phospate cream. I was also using their Vitamin C Suspension moisturiser but the grainy consistency is really objectionable and very much undesirable. At the beginning it did not bother me as much but after some time that texture just became overly repelling. Also the faint scent of artificial orange juice makes me feel a little nauseous. But I've been exceedingly content with the brightening and moisturizing results from the first two. Especially considering the humble price point. I am completely converted. Sorry REN.
with my new toy, the Canon 5D Mark IV. I spent so much energy going back and forth to the store (much to a certain salesman's annoyance I am sure) trying to figure out which model to invest in. Having been without a DSLR for many years now and moving straight to a 5D sounds ludicrous to some (again, here's looking at you sales dude) but in terms of money and features I felt like it was a solid investment considering how technically "dated" the 6D and 7D lines are. Plus the idea of wifi compatibility and ease was something I strongly preferred. And knowing my luck as soon as I dropped cash on another other model I know a newer one will be released. Like that time I purchased my mirrorless M3 when a newer model, the M5 was just about to be released. Regardless I'm enjoying carousing with this little beast and can not wait to see what it will produce once we become more familiar with one another.
my new Zaful cross earrings. All the magnificent edgy fierceness of Madonna in the eighties, but less hairspray and shoulders and more style. I mean, those pearl details though. And as always such a steal, plus you can also save an extra dollars with code ZAFULXIE10. Get on it lovers.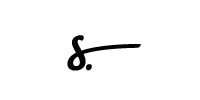 facebook // twitter // instagram // pinterest // bloglovin