A t-shirt is a funny sartorial piece.
Seemingly it is something we immediately associate to all things casual. And because of this, people grossly underestimate it's true appeal and versatility. A t-shirt doesn't always need to categorised into a certain zone. Nor need be paired with classic denim blues for that Hollywood cool. It can be tailored to suit a number of needs and styles. Like accompanied with a statement resort wear piece for bohemian vibes or pairing it with an architectural designed pant for a runway ready feel.
Dressing up or down. For sunshiny days or dusk till dawn shenanigans, the classic t-shirt is a fashion chameleon and staple basic piece. I truly believe one can never have too many in their possession. I too have an agreeable collection accumulating. Including this modernised version of an oversized classic from Tobi. A piece that has risen in favour these past few weeks; especially with such dramatic surges in temperature. It certainly has served me well; from lazy denim skirt kind of days to poolside coverup frolics. And using this much beloved piece I'll show you how to take the humble t-shirt from day with plaid to night with sequins.
FOR DAY
A classic is a classic for a very good reason. And nothing else has achieved such stature and merit quite like that of a denim jean and t-shirt. Completely unisex and one that has become synonymous with Hollywood legends like James Dean and the 1950's. And of course todays coveted model-off-duty style. The latter being something most fashionistas yearn to emulate. In truth, it takes slightly more than jeans and a tee to create that coveted effortlessness. There's always a strategical statement-something at play and always somewhat discreet. Like utilising a skinny jean with an OTK boot. Or a moto jacket to instantly inject fierceness and attitude. In my case I opted for a cropped plaid shirt. Channeling my childhood in the early nineties and reminiscing days of Nirvana and Red Hot Chilli Peppers, oversized plaid shirts and simple androgyny.
Plaid shirts of today however are much more flattering than those of the nineties. This cropped version is a perfect take on the icon; flirty but still provocatively grunge-like. Which makes it ideal for uplifting that classic jeans and t-shirt combination for day. Cast aside the denim blues and opt for an all white theme for a slightly more feminine throwback. One of my favourite ways to style all white is with some darker lingerie. This immediately adds character while drawing subtle attention to your décolletage. Caroline de Maigret coins this best, "wear a back bra under your white blouse, like two notes on a sheet of music".
Of course no plaid ensemble is complete without the accompaniment of Chuck Taylor's.
"wear a black bra under your white blouse, like two notes on a sheet of music
// how to be parisian
Plaid crop shirt c/o Tobi . Alley plunging t-shirt c/o Tobi . ASOS Ridley jeans . Converse Chuck Taylor low tops . ASOS crop bra
//

FOR NIGHT
Taking a t-shirt from day to play is easy when you know how. And all it takes is a little wardrobe ingenuity to elevate that humble classic. A simple pair of killer heels or a large statement earring always adds that little je ne sais quoi. Then add a stylish bottom like a midi skirt or tailored short and you're ready to go. The key to really uplifting that t-shirt is to pair it with textures or print, which instantly gives you a more polished and sleek feel. My personal favourite to injecting some serious rock n roll glam is with some shimmer. Or rose gold sequins to be exact. That in itself is quite the showstopper and a t-shirt is ideal for styling here as you don't want to detract from it's shine. The addition of textures and accessories will also help to define and infuse personality. This woven cardigan is a perfect contrast of coarseness and pattern without being overly loud.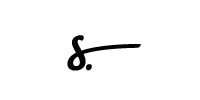 Alley plunging t-shirt c/o Tobi . V-neck cardigan c/o Tobi . Sequin skirt . Mode Collective block party heels . Samantha Wills ring
//
Photos by Elizabeth Oro